German Property Services
on Mosel and Rhine, in Eifel and Hunsrueck

For holidays or relocation
Your dream property in the Mosel
and Rhine valley or in the Hunsrueck area.

Visit as a guest and stay as our neighbour.

By the way:
Our area is the one with the
most sunshine in the whole of Germany.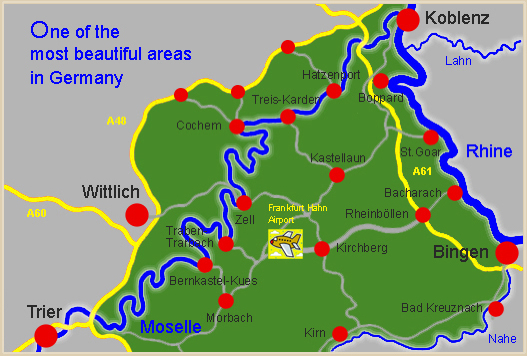 Mosel valley
Steep terraced vineyards, colourful Mosel promenades, narrow winding streets with century-old houses in a variety of building styles, happy people, cosy wine cellars, restaurants and hotels, sport facilities and festivals all waiting for you to enjoy You will find woodlands, meadows, valleys, lovely footpaths and ancient traditions and hearty hospitality in an area of outstanding natural beauty and world heritage sites.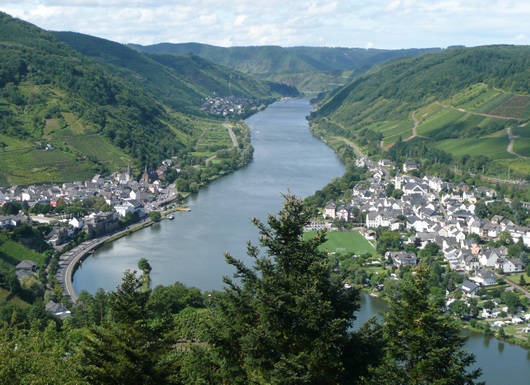 Rhine valley
In 2002 the Upper Middle Rhine Valley with its castles, historic towns and vineyards was included in Unesco's World Heritage List: The 65 km-stretch from Bingen to Koblenz illustrates the long history of human involvement with a dramatic and varied natural landscape. It is intimately associated with history and legend and for centuries has exercised a powerful influence on writers, artists and composers.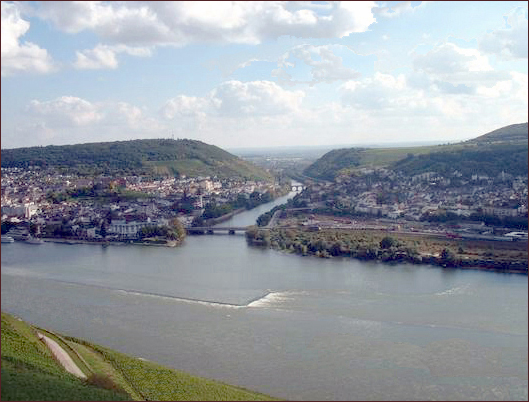 Mosel - Rhine - Hunsrueck area
In 2004 the area between Mosel and Rhine called "Hunsrueck" won the International Gold Award for Liveable Communities (the LivCom Awards) for outstanding quality of life. Scientific research proves that the Hunsrueck air between the Mosel and Rhine valley is one of the purest and healthiest in Germany, and in the valleys of Mosel and Rhine there is a very mild climate with above average hours of sunshine.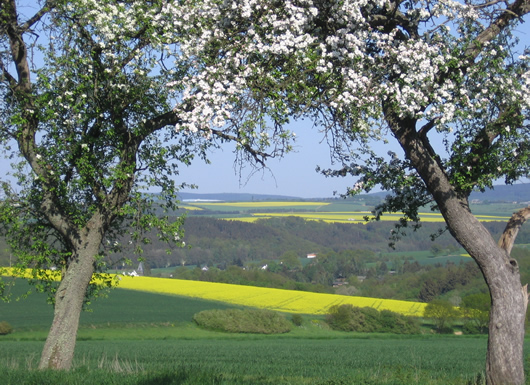 You just have to come and see for yourself!